blog > drupal vs shopify – what's the best payment system for your ecommerce site?
Drupal vs Shopify – What's the Best Payment System for your Ecommerce Site?
15th of June 2020 ~ tagged ecommerce, comparison, web design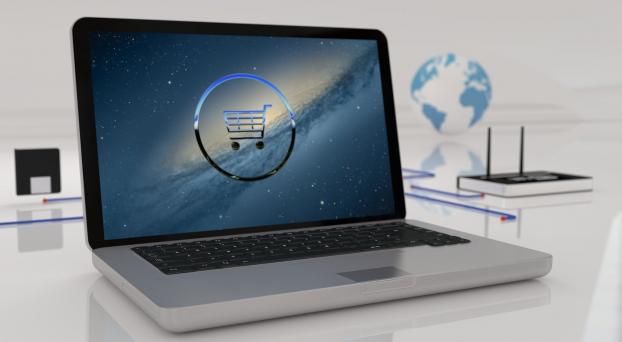 The payment page of your e-commerce business is vital – once you've got customers to your site, persuaded them of the merits of your product and induced them to part with their cash, you don't want to fall at the last hurdle. A report by Baymard.com found that 68% of online shopping carts are abandoned at the point of purchase, with a complicated checkout process cited as the third most popular reason1. (Number one was extra charges being too high, and number two was being expected to create an account, so bear that in mind).
Two of the main players are Shopify and Drupal – we put them head-to-head to see which is best for your business:
Cost:
Shopify is very cheap to install; however, it makes its money via fixed monthly fees plus taking a cut of every transaction. These costs will stack up over time and continue for as long as you use Shopify. The more successful your site is, the more they end up taking.
Drupal is the opposite – not inconsiderable start-up costs, plus you will have to hire a designer (unless you are pretty skilled at coding). But once Drupal is installed, you will have no ongoing fees to pay2, and no percentage is taken per transaction. Unless your site is extremely small, over time this will pay back your initial investment.
Winner: Drupal
Ease of Setup:
Shopify is quick and simple to install, and you won't need to hire a designer. It has hundreds of pre-set themes to choose from, which can then be customised with an easy drag-and-drop menu. It offers a free 14-day trial to allow you to check out the look and feel of it, and make sure you are happy before you hand over any cash.
Drupal is not something you can set up yourself, unless you already have design and coding experience. You will need to hire a designer to achieve a professional look and functionality to your payment page.
Winner: Shopify
Look:
Shopify is a very popular system and no matter how many themes they have to choose from or how you customise it, your site will always resemble the hundreds of thousands of other sites that already use Shopify.
Drupal is fully customisable and can be seamlessly integrated with whatever design you come up with. No two Drupal sites need look the same.
Winner: Drupal
Security:
Both Shopify and Drupal will require regular updates to maintain security. Both use multi-stage encryption to store data and both release regular updates and patches. They are each used by a number of top players – Drupal has the White House3, the World Economic Forum and Al Jazeera, whereas Shopify is used by the World Wildlife Foundation, the Wikipedia Store and Lady Gaga, amongst many others. Nothing online is ever 100% invulnerable, but both of these systems are pretty trustworthy.
Winner: Dead Heat
Functionality:
Shopify has a range of customisable features and add-ons, so for simpler online stores you will often be able to find the features you need. The owners of more complex websites often complain that this is somewhat limiting, and once a site is running it is complex and expensive to change platforms and re-launch. Also bear in mind that some themes and customisation may compromise functionality, so you may end up having to make a choice between style and substance. The one thing you can't change is that all Shopify's fees to you will be charged in dollars; depending on your currency and conversion rates, this may add to your costs.
Drupal will allow your designer to make a bespoke site just for you, so you won't have to make any compromises between look and functionality, as well as dealing with any specific requirements your business has. You can also ensure it is optimized for different devices – although Shopify pages are responsive, that doesn't guarantee optimisation.
Winner: Drupal
Overall:
Drupal: 3
Shopify: 1
Conclusion: Shopify is great for people who want to start small (very small) and test out their e-commerce site. But if you are serious about investing in your business, you will get a better system and pay less in the long run if you pick Drupal and incorporate it as part of your initial website design.
Once numbers are adjusted to exclude shoppers who were just browsing and never intended to buy
To be clear, no fees or percentages are payable to Drupal. You will still be charged a fee from the bank or credit card companies to process the transaction, as well as taxes, VAT and other charges.
Chosen by the Obama administration. Not the present incumbent.