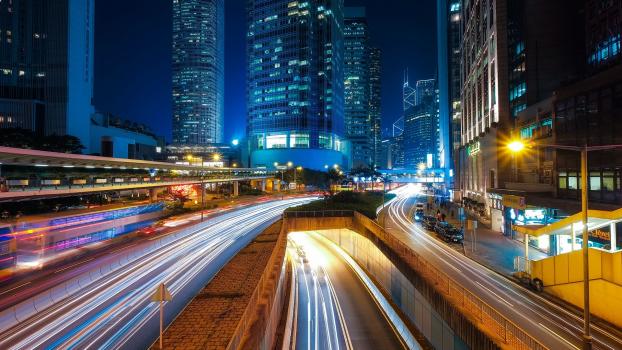 Ecommerce has shown phenomenal growth in Hong Kong in 2020, with no signs of stopping - annual revenue is projected to reach US$7598m in 2021 with average spend at a stunning (and specific) US$1375.89 per user. With its excellent internet speeds, 5.5m internet users and one of the most smartphone reliant markets in the world, Hong Kong remains a great option for launching an ecommerce business. However, the majority of this market is dominated by big players like Amazon and AliExpress - to make your business stand out from the crowd, here are the website features that will keep your site on the cutting edge:
Augmented Reality: Blimey, this is really the future, isn't it? AR allows digital information to be layered onto the real world, allowing customers to see if that new table will fit into their homes, check if a new hair colour or pair of glasses will look good, or interact with a fun game to increase brand awareness and social media activity. A recent survey by Interactions Marketing found that 61% of online shoppers said they prefered to make purchases on sites that offer AR technology, so expect this to become more and more popular as companies seek ways to tailor the customer experience and reduce returns.
Parallax Effects: used to great impact in Disney's The Mandalorian, this is the optical effect created when objects close to the viewer change in relation to objects further away. Used subtly, this is a great way to suggest depth and interactivity, as well as more fully immersing the reader in your website. However, some users can find it disorientating - keep the effects minimal and don't distract from the information you want to convey.
Multimedia combinations: caution, this is NOT like when a video pops up and automatically starts playing with audio. Prioritize simplicity, such as small sound effects to reward certain actions or including closed captions for recorded media, alt text for images and longer, descriptive text where appropriate. Plus, make sure your text is made with HTML rather than rendered as an image.
Gaussian blur: this is technique for smoothing an image, often down to a soothing, watercolour-like smudge of colours. This soft, dreamy background makes lettering pop, and it is a great way of creating an interesting screen without too much distraction. The colour palette can be used to subtly suggest an atmosphere, or shift to encourage the user to take a certain action.
Voice user interface: The Jetsons had it, 2001: A Space Odyssey had it and now we have it - the ability to simply state your wishes to the computer in your life. One third (32%) of US businesses polled said that voice commands was the AI technology they used the most and that trend will continue into 2021. In order to optimise your site for voice enquiries, remember to structure your keywords to include questions (most people will use voice searches more conversationally, such as "where can I buy shoes near me?")
And five trends from 2020 that continue to be popular:
Dark mode.
3D design elements.
Fast loading times, with smart interfaces that only load data as is it required.
Bold typefaces.
Micro interactions.