blog > how the pandemic has affected web design trends in hong kong
How the Pandemic Has Affected Web Design Trends in Hong Kong
21st of July 2021 ~ tagged Covid 19, Coronavirus, digital payments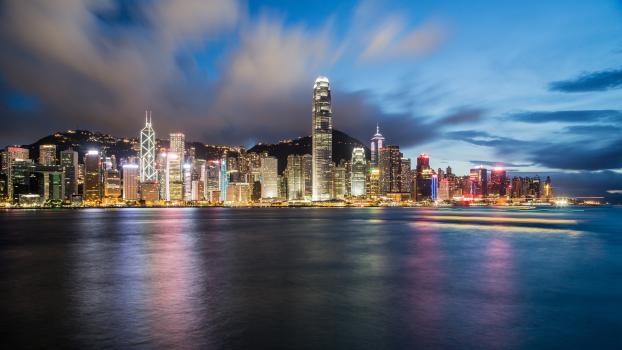 We've all had a rough eighteen months, but the Hong Kong ecommerce market rocketed, and even with the easing of covid restrictions, that growth shows no sign of slowing down. Recent research from Statista indicates that Hong Kong's ecommerce market will reach $7.6 billion by the end of the year, showing a 10.5% annual growth rate until it reaches a staggering $11.3 billion by 2025.

How to get a slice of this pie? Recent data trends have thrown up some interesting design features to consider for your site:
The option to pay via digital wallet. The Hong Kong market has seen a shift away from credit, debit and pre-payment cards and towards digital wallets - they are responsible for one in four e-commerce payments in Hong Kong, with sales totalling nearly a billion per year. This makes it the second most popular payment method for Hong Kong consumers, and if current trends continue (ie: a compound annual growth rate of 32%) digital wallets will take the number one spot by the end of the year. The four big hitters are PayPal, Apple Pay, Google Pay and Amazon Pay, with PayPal as the most widely used and trusted. Make sure they are integrated with your site.
NB: all mobile wallets are digital wallets, but not all digital wallets are mobile wallets - a mobile wallet is one which also allows the user to make contactless payments in person.
Buy now, pay later, or options to break larger costs into regular (usually interest free) installments. The benefits to the consumer are obvious - they can enjoy their product straight away, split the cost over several payment cycles and don't pay interest for the privilege (studies show that Millennials and Gen-Z are… unenthusiastic about debt, with only 1 in 3 currently holding a credit card). To offer this, you have two options: eat the risk yourself and accept delayed payment, or use a service such as Klarna, Afterpay or Sezzle. But be warned - these companies can charge higher processing fees, which can depend on factors such as the size of purchase, the length of time the company has been in business, and the type of product purchased. This isn't always the case, however - PayPal offers a four-payment option without charging the consumer or retailer any additional fees.
Streaming and live video: this is an ideal way to demonstrate your products, engage with consumers, showcase your company's personality and create an event. Don't just think "home shopping channel" - you can invite guests, undertake challenges and have fun. You don't need to invest a bundle in expensive tech (your current webcam is probably up to the job) but a quality external mic will make things much easier, as well as good adjustable lighting and a clean, professional setting. Make sure you are 100% familiar with the technical demands before you go live, and remember the key ingredient of a successful video channel is authenticity. If you can fake that, you'll be fine.

If one thing can be predicted, it's that there's more change ahead. So make sure your business is agile, responsive and up to date with Ugli's team of designers, to keep your business on the crest of the wave.